What's new?

Features

Specifications
NEW Monitor Processing Bypass Option
The Monitor input signal now bypasses both the EQ and the limiter when enabled. A-list Front of House Engineers asked, and we listened. Now you can control the in-ear monitor audio exclusive of the 3DME App control.
NEW Options to Switch Between Dual and Quad In-Ear Monitor Earpiece Types
Now users can switch from Dual (3DME Gen 2 Universal and 3DME Custom Tour) to Quad (3DME Custom Tour)
NEW and Improved CROS Function
CROS connection will remove sound entirely from the disfavored ear, instead of just taking the microphone signal across and leaving the disfavored ear with its regular signal; important for those with a problem like Meniere's Disease, where sound is distorted and uncomfortable in one ear, not just weak.
NEW Start-Up Squeal Suppressor Protects from Feedback
On/Off switch on options page and default set to Off. This is to give the option for anyone who experiences minor feedback if they have the body pack turned on before inserting the earpieces into their ears. Very rarely, a quiet, unharmful feedback squeal can be heard if the end user has their finger covering the ambient microphone when inserting the earpiece.
NEW Limiter Threshold Expansion, Now Starts at 76 dB-SPL - 104 dB-SPL
A-list Monitor Engineers and FOH engineers asked for an expanded Limiter Threshold – once again, we listened. Now the Lowest Limiter Threshold setting starts at 76 dB-SPL, which may be useful for some people with especially sensitive hearing or for related uses.
NEW Improved Rechargeable Battery Life
Now optimized for 8-hour performance use on one single charge
Active Ambient technology provides controlled 3D ambience with full earphone isolation.
Embedded binaural microphones capture full frequency range, full dynamic range natural ambience with accurate 3D directionality.
Full-range drivers provide reference-quality sound without crossover distortions.
Compact bodypack processing unit combines a monitor mix with the ambient sound.
Patented active signal processing enables distortion-free ambience capture up to 135 dB-SPL.
Monitor Out jack provides for monitoring of the complete reproduced sound, including by the dB Check (COMING SOON).
Intuitive smartphone app sets multiple stored body pack processing options.
Selectable ambience level, with left, right adjusted together or separately.
Selectable limiting of maximum average reproduced levels, with left, right thresholds adjusted together or separately, and with the limiting action linked between channels or independent.
Multiband frequency equalization of the reproduced sound, with left, right adjusted together or separately.
NEW Selectable bypassing of all Monitor signal processing, for unimpeded outboard control.
NEW Selectable CROS connection for unilateral hearing loss compensation.
NEW App-activated Seal Test tones enable confirmation of earphone fit and sealing.
Body pack provides ambient level up/down buttons, programmed either for step-wise action or pre-selected levels, for quick in-use adjustment of ambience level.
Body pack has a rechargeable Li-Ion battery and Bluetooth interface.
Body pack provides LED indication of battery state-of-charge, charging status, and USB power.
Microphone Input Overload
Microphone Equivalent Input Noise
Monitor Equivalent Input Noise
-104 dBV(A) (EQ disengaged), -101 dBV(A) (EQ engaged)
20 dBA-SPL (EQ disengaged), 23 dBA-SPL (EQ engaged)
Off, -24 dB to +12 dB in 16 steps
Monitor Sensitivity, 500 Hz
102 dB-SPL for -20 dBV (100 mVrms) input
Adaptive attack, average responding, frequency selective
76 dB-SPL to 104 dB-SPL in 8 steps and Off
Maximum Limiter Gain Reduction
+/-12 dB at 60, 140, 330, 770, 1800, 4300, 10 kHz
0 (EQ disengaged), 540 µsec (EQ engaged)
Operating Time (from full charge)
Charge Time (fully depleted battery)
Battery State-of-Charge Indication
Four LEDs, with flashing low battery warning

---
What's included in the box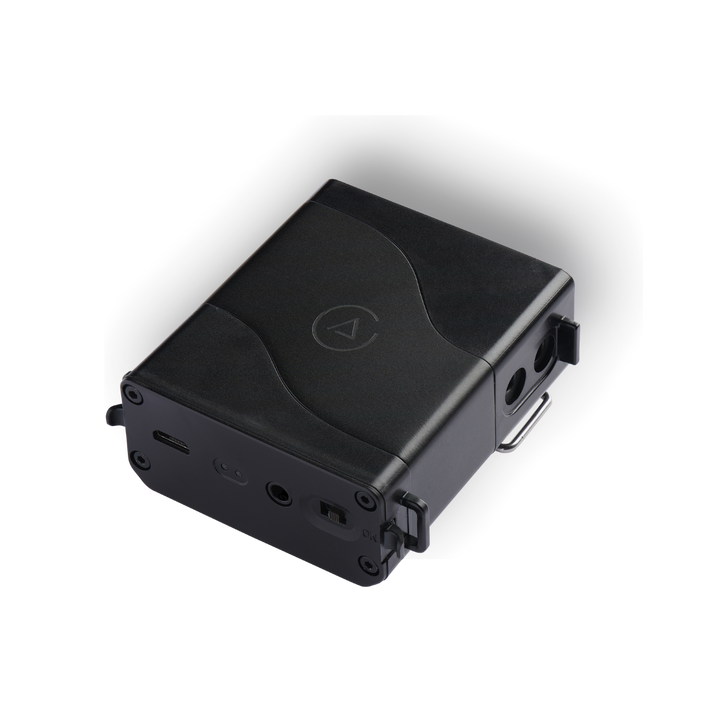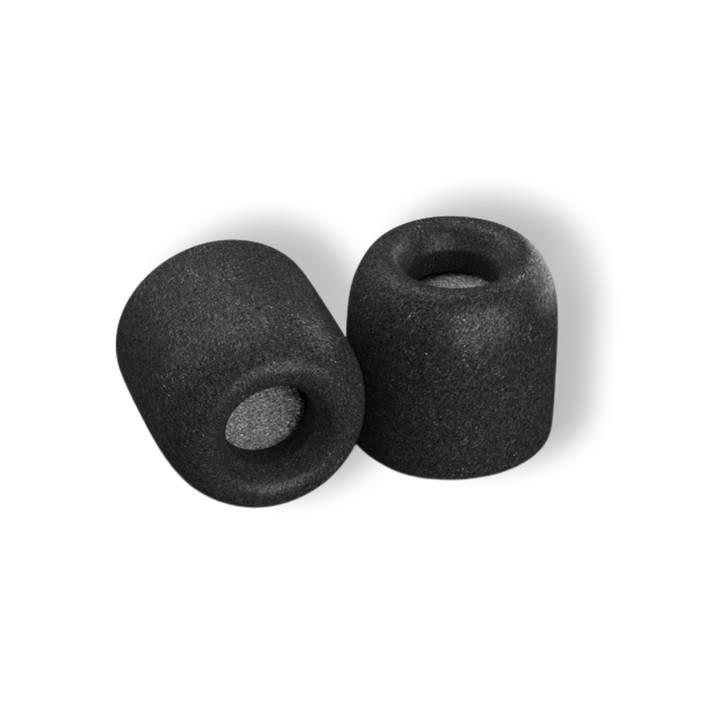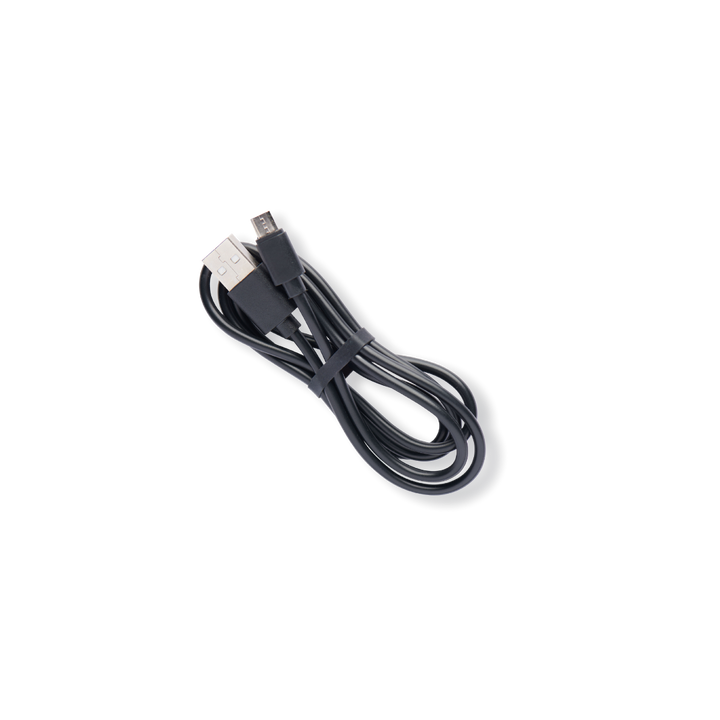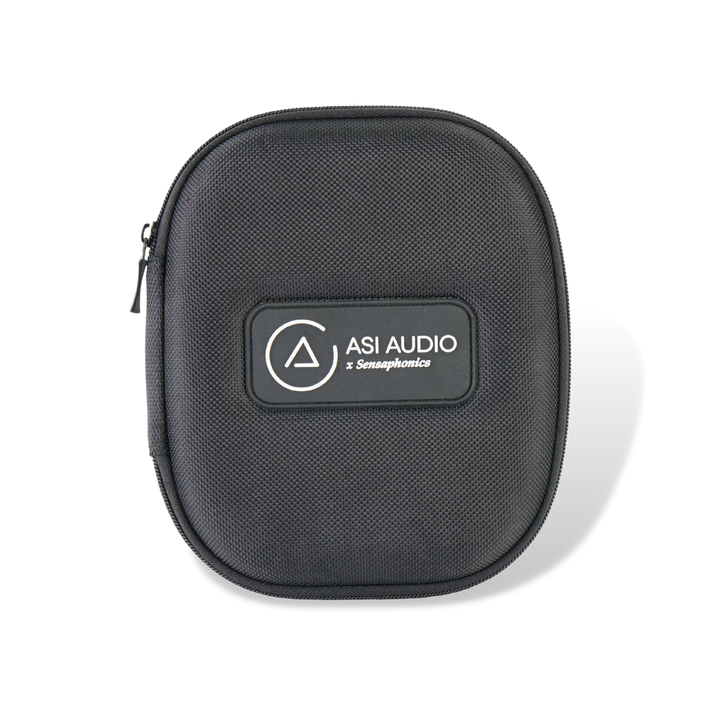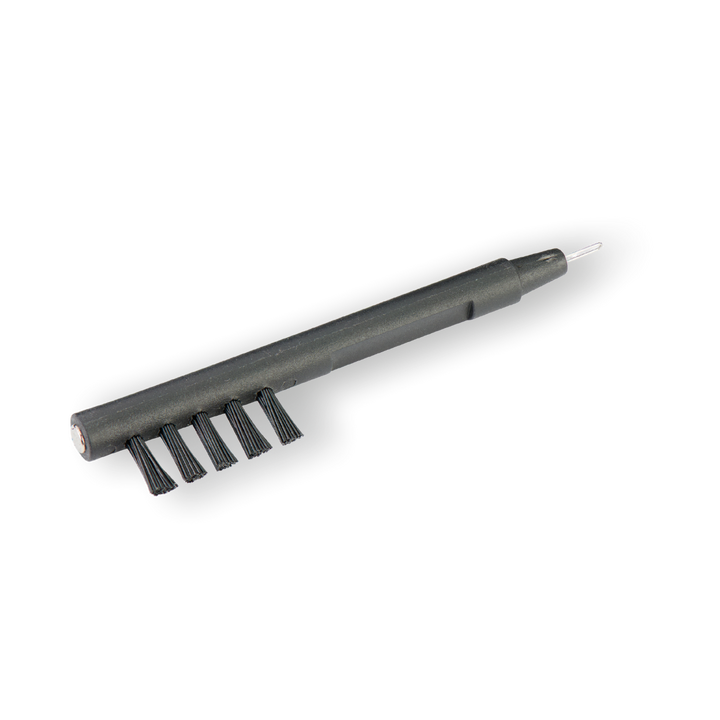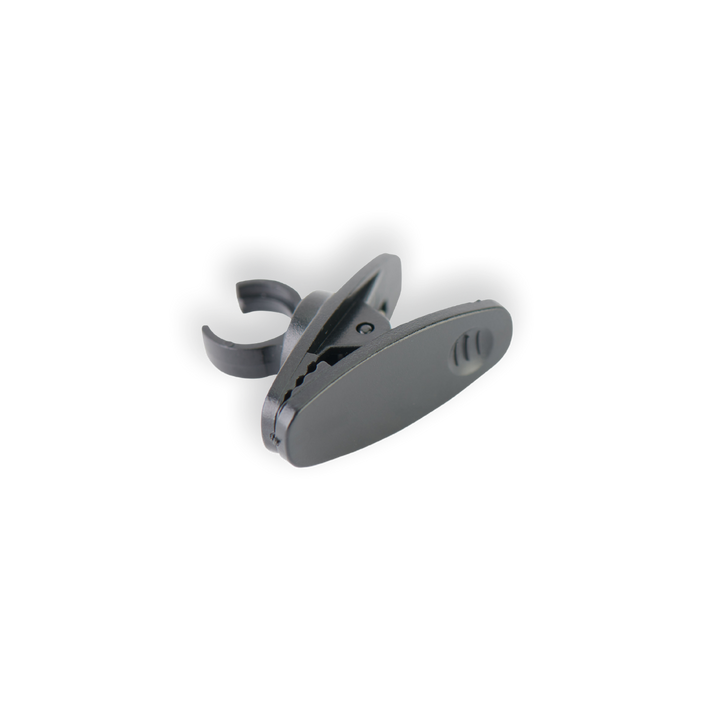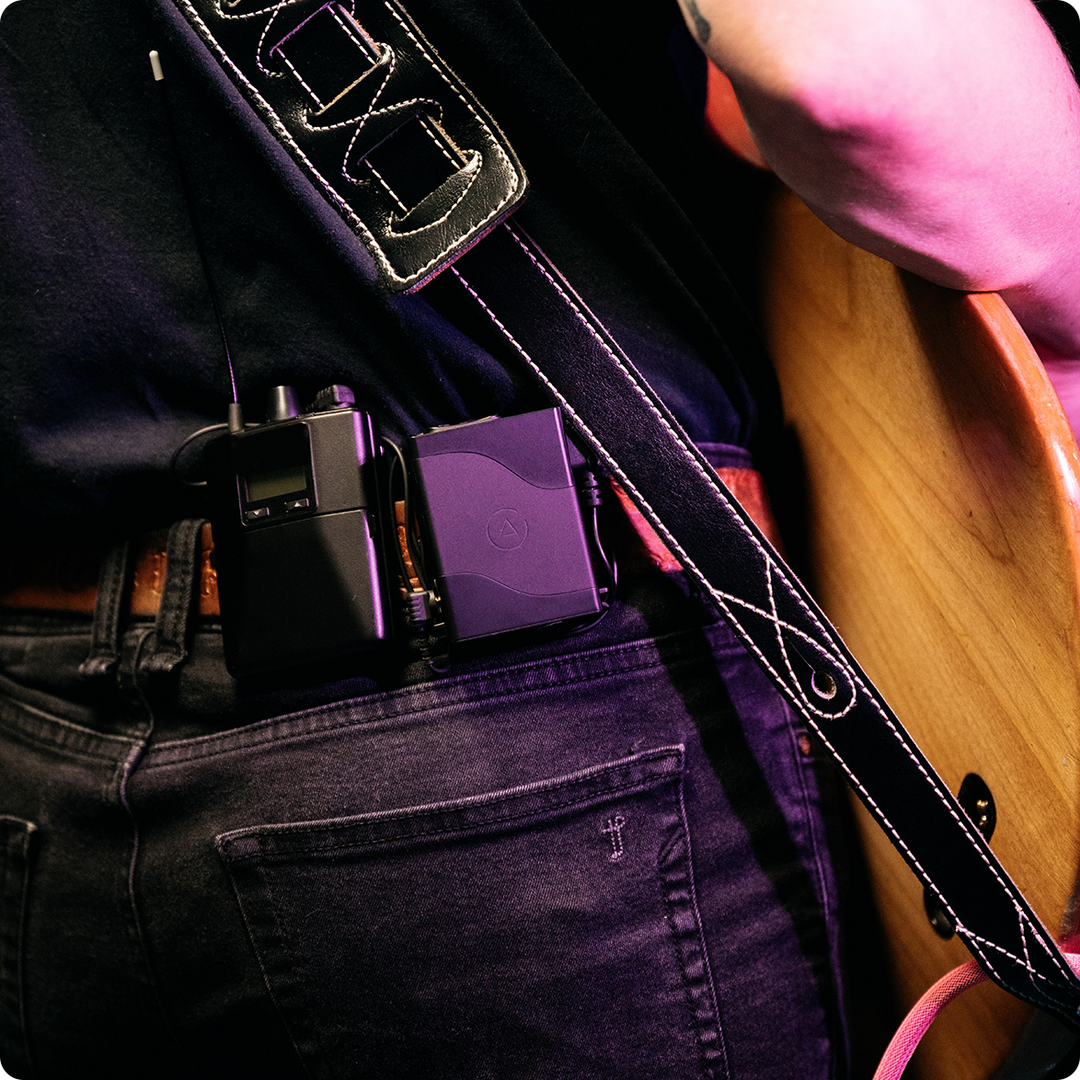 The Only Turntable
In-Ear Monitor System
Spectacular sound you control in live, studio or streaming performances with the ASI Audio app and miniature microphones embedded in each earpiece. Hear your music, the audience and the room as never before.
Keep Your Ears
Out of the Red
Discerning artists are proactive about hearing health. 3DME technology was developed and patented by Dr. Michael Santucci of Sensaphonics, the audiologist of choice for some of the world's top artists and performers.
The in-ear Monitor that is revolutionizing playing live.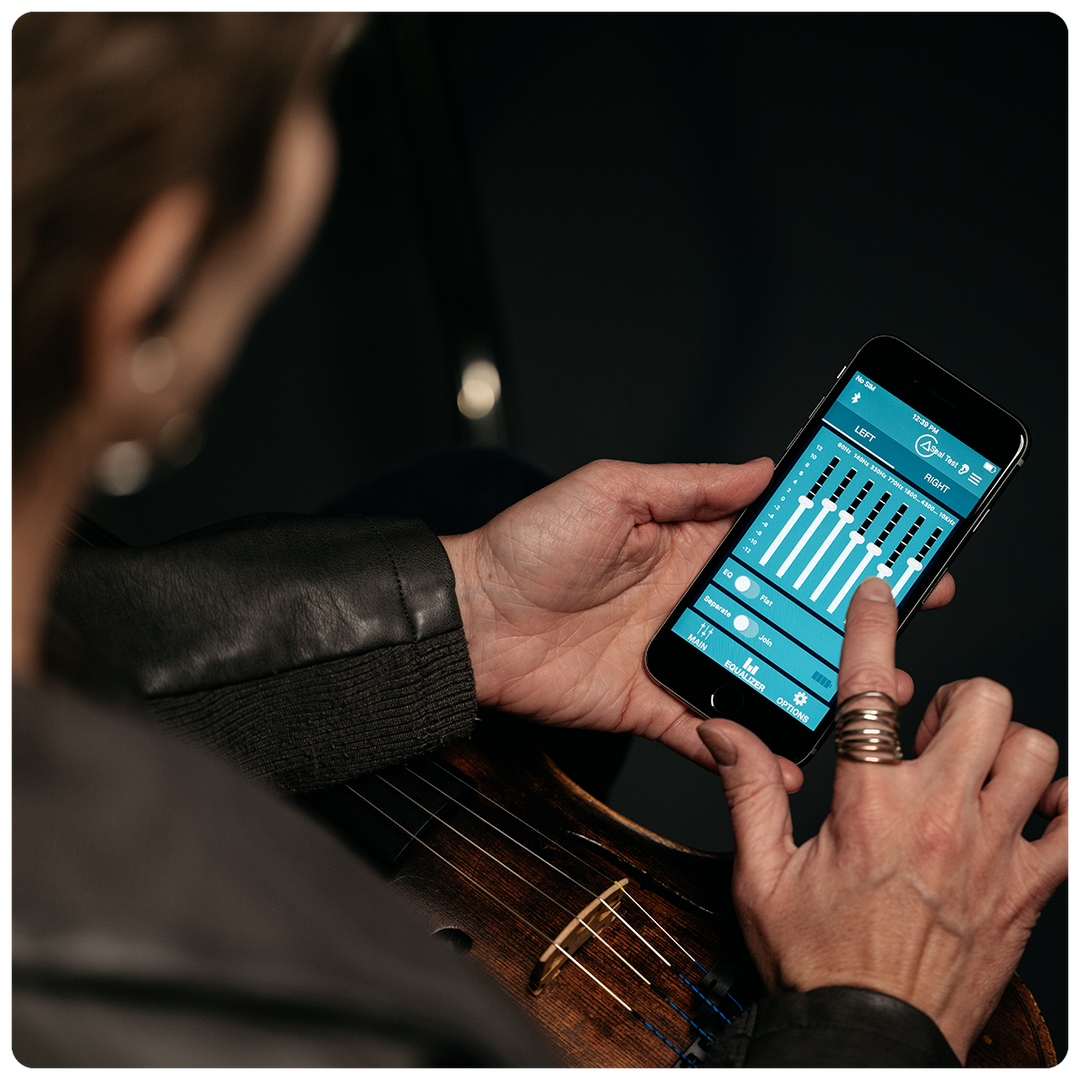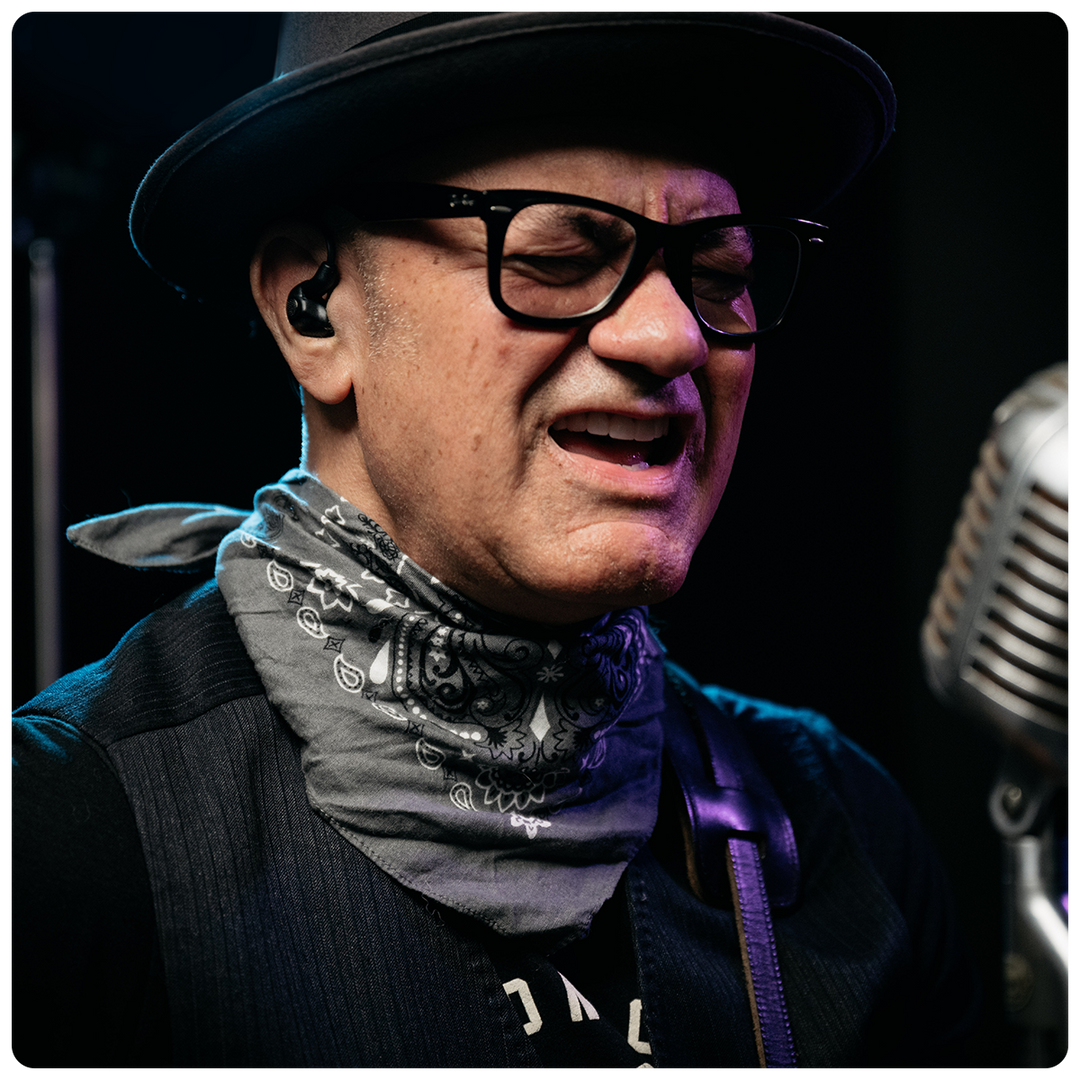 The Pros Use It
Why Not You?
Easily customize your Home Entertainment experience to suit your audio taste, without losing touch with those around you. Your favorite Movies, Television Shows, Sporting Events or Concert Films can now be experienced and enjoyed exactly as you want to hear them.