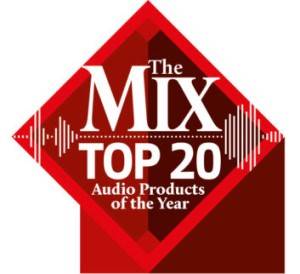 If your shipping address is to Canada, click the link above to proceed with your 3DME purchase. Your order will be fulfilled and shipped by GerrAudio or its dealer partner.
Features
---
Active Ambient technology provides controlled 3D ambience with full earphone isolation
Embedded binaural microphones capture full frequency range, full dynamic range natural ambience with accurate 3D directionality
Full-range drivers provide reference-quality sound without crossover distortions
Compact bodypack processing unit combines a monitor mix with the ambient sound
Patented active signal processing enables distortion-free ambience capture up to 135 dB-SPL
Monitor Out jack provides for monitoring of the complete reproduced sound, including by the dBCheck
Intuitive smartphone app sets multiple stored body pack processing options
Selectable ambience level, with left, right adjusted together or separately
Selectable limiting of maximum average reproduced levels, with left, right adjusted together or separately, and with the limiting action linked between channels or independent
Multiband frequency equalization of the reproduced sound, with left, right adjusted together or separately
Body pack provides ambient level up/down buttons, programmed either for step-wise action or pre-selected levels, for quick in-use adjustment of ambience level
Body pack incorporates rapid limiting of clipping-level signals sensed at multiple circuit points
Body pack has rechargeable Li-Ion battery and bluetooth interface
Body pack provides LED indication of battery state-of-charge, charging status, and USB power
In the box
3DME In-Ear Monitors
3 pairs eartips, S, M, L
Bodypack with lithium ion battery
Stereo jumper cable
USB bodypack charging cable
Wall charger
Carrying case
Earpiece cleaning tool
Shirt clip
Click here to purchase 3DME accessory items.
SPECIFICATIONS
| | |
| --- | --- |
| Frequency Response | 20 Hz – 20 kHz |
| Microphone Input Overload | 135 dB-SPL |
| Maximum Output, 500 Hz | 122 dB-SPL |
| Microphone Equivalent Input Noise | 27 dBA-SPL |
| Monitor Equivalent Input Noise | -104 dBV(A) (EQ disengaged), -101 dBV(A) (EQ engaged) |
| Output Noise | 20 dBA-SPL (EQ disengaged), 23 dBA-SPL (EQ engaged) |
| Acoustic Insertion gain | Off, -24 dB to +12 dB in 16 steps |
| Monitor Sensitivity, 500 Hz | 102 dB-SPL for -20 dBV (100 mVrms) input |
| Monitor Input Impedance | 10 kOhm |
| Limiter Type | Adaptive attack, average responding, frequency selective |
| Limiter Threshold | 84 dBA to 105 dBA in 8 steps and Off |
| Maximum Limiter Gain Reduction | 20 dB |
| Multiband EQ | +/-12 dB at 60, 140, 330, 770, 1800, 4300, 10000 Hz |
| Latency | 0 (EQ disengaged), 350 µsec (EQ engaged) |
| Operating Time (from full charge) | >7 hours |
| Charge Time (fully depleted battery) | ~4 hours |
| Battery State-of-Charge Indication | Four LEDs, with flashing low battery warning |
| Wireless Connectivity | |